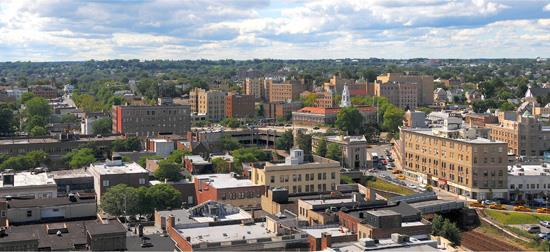 Michael Kramer, Attorney at Law
1311 Mamaroneck Ave, Suite 340
White Plains, NY 10605
Tel: (914) 709-7161
You can see our office location by clicking this link Maps And Directions
At the Law Office of Michael Kramer in White Plains, New York you will find a criminal lawyer with over 30 year experience in Westchester and Putnam Counties and beyond. He is well versed in all the wrinkles and imperfections of the criminal justice system. Being prosecuted for any crime can be devastating. It can turn your life upside down. Facing a criminal charge without the help of an experienced criminal attorney can be a disaster. Your freedom and reputation are at stake. His practice focuses exclusively on DWI, TRAFFIC and CRIMINAL matters. As a sole practitioner, he provides his client's accessibility and a degree of personal attention that large firms cannot. For other attorneys such cases are a small portion of their practice.
No Case Is Too Small Or Too Large!
At the Law Office of Michael Kramer, we have over 30 years of experience and expertise to handle even the most complicated criminal defense cases. Michael Kramer has an extensive background, and uses innovative strategies to handle criminal defense cases in New York. He has been providing clients with the supportive, strong defense required to protect their rights against all kinds of criminal charges. He brings more investigative and criminal law experience to the courtroom than most of the other law firms in New York. In case you are facing any criminal charges, it is important to understand and protect your rights. Thus, you need to secure the best criminal defense for yourself. An arrest for a drunk driving in New York carries serious consequences that which you should consult a criminal defense DUI lawyer. Individuals charged with a DUI/DWI or a DWAI face time in jail, suspension or revocation of their driver's license, expensive fines, required alcohol screening and required education courses.
If you have been charged with a DUI/DWI or DWAI, it is important to contact an attorney early on. Certain defenses must be raised promptly or you may lose your right to assert those defenses. The sooner you contact a New York DUI/DWI attorney, the sooner your criminal defense attorney can begin working to preserving your rights. Under New York's "prompt suspension" law, your driver's license will likely be suspended at your arraignment. Michael Kramer, Attorney at Law can assist you in challenging the suspension from the New York DMV, assist you in obtaining conditional driving privileges and can assist you in obtaining "hardship" privileges until you are eligible for conditional privileges. In addition to working to maintain your ability to drive, he will aggressively defend you against a DUI/DWI conviction. Attorney Kramer will thoroughly evaluate the facts of your criminal DUI case and raise all applicable defenses.
Whether It Is DWI, Speeding, Drugs Or Any Criminal Matter Michael Kramer, Attorney At Law Can Help You Create The Best Strategy For Success. He Has Navigated His Clients Through The Maze Of The Criminal Justice System For Over 30 Year In The Cities, Towns And Villages Of Westchester County And Beyond, Such As White Plains, Harrison, Mamaroneck, Yonkers, New Rochelle, Eastchester, Etc.
The City of Mount Vernon is a New York City inner ring suburb located just north of The Bronx and also bordered by the Villages of Pelham and Pelham Manor to the East, the Village of Bronxville and the Town of Eastchester to the North and the City of Yonkers to the West. The City is 4.4 square miles and is home to approximately 67,292 residents, making it the 8th largest city in New York State; the 2nd most densely populated city in New York State; and 11th most densely populated city (with a qualifying population over 50,00) in the United States. Given the City's location within the New York City Region and its transportation infrastructure, Mount Vernon is extremely accessible to all areas of the New York Metropolitan Region. The City's land use consists of 70% residential, 29% commercial/industrial and 1% undeveloped/vacant land. Currently, the City is also operating under the framework of a Master Plan that was last updated in 1968.
Defined by the river valleys of the Hutchinson River Basin along its eastern border and the Bronx River Basin along its western border, there are two watershed systems that traverse the City of Mount Vernon from North to South. These watersheds drain into the Hutchinson River and Bronx River respectively. The City of Mount Vernon has 241 acres of parks, playgrounds and open space either owned by Westchester County or the City. The Bronx River, Cross County and Hutchinson Parkways traverse Mount Vernon and Interstates 87 and 95 are each less than a mile from the City's borders. The City is also well served by a network of mass transit options that allows every resident in Mount Vernon to be within a seven to ten minute walk of a bus, subway or train line. Midtown Manhattan, Downtown White Plains and Downtown Stamford, Connecticut are less than a one-half hour express trip by rail from Mount Vernon's three Metro-North Railroad Stations.
Important Links For The City Of Mount Vernon: